Honoring my mother, the Zipper Artist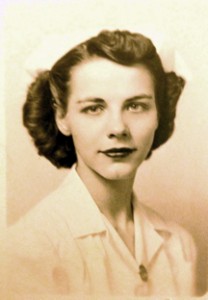 Donna J Graham-Petrell born 9.4.1927-10.6.2012, Grand Forks, North Dakota
My mother created over 500 zipper art pieces for more than thirty years after her retirement as a registered nurse. She was inspired by my first piece and she developed designs only limited by the amount of zippers she had on hand. She loved to garden so many of her works were reflections of the flowers and plants that she grew. All of her pieces were designed freehand. None were pre-planned or drawn out. It was amazing to see her work. She had a signature style that I will never duplicate which is highlighted with the Lupines piece.
She loved telling patrons that it was made from Ziiiipppperrrs! Her energy and creativity inspired many who have met her. Please see below some of her amazing works.
Shown on right holding Minnesota Meadow, winning a Reserve Grand Champion award on this piece. Donna Petrell won the People's Choice Award at the 2012 Annual Art Fair on the Green in La Crosse, Wisconsin. The pieces below show additional works by Donna Jean.